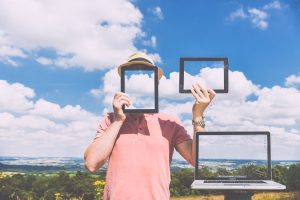 Cloud services include but are not limited to:
Linix Cloud Hosting
CentOS, Ubuntu, Debian, Fedora, etc.
Virtual Networking and Application Gallery
"Single Pane of Glass" Cloud Management
Fully Redundant Infrastructure
On-Demand Auto Provisioning
Scale up or down at any time
CLOUD SERVER BACKUP SERVICES
Data can be irretrievably destroyed in a variety of ways, including: File corruption, Hard drive failure, System misconfiguration, Human/operator error (accidental deletion or modification).
Even the fanciest web cluster in the world, with redundant database servers and multiple RAID sets, won't save you if, say, your web designer accidentally deletes a directory of important files. It happens. However, with an automated backup solution in place for your server, you can rest easily, confident in the knowledge that you can quickly restore files when things go wrong. Additionally, you can roll-back to a date prior to your data loss or file corruption.
DEDICATED SERVERS
Most with 32 TB Monthly Bandwidth
Up to Dual Hex core w/Hype-Threading
Up to 256 GB RAM
SATA, SAS and Solid State Drives
RAID 0, 1, 5 and 10
Windows, Linux, Unix and Hypervisors
WINDOWS CLOUD HOSTING
Windows Server 2012 & 2008
Starting from 1 Core/1GB RAM/ 20GB VHD
Fully Redundant Infrastructure
Highly Available Cloud Servers
On-Demand Auto Provisioning
Scale up or down at any time